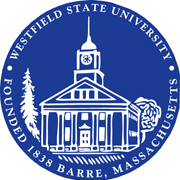 The Future Teachers Scholarship
The Future Teachers Scholarship exists to financially assist students that are pursuing their dream of one day becoming an educator.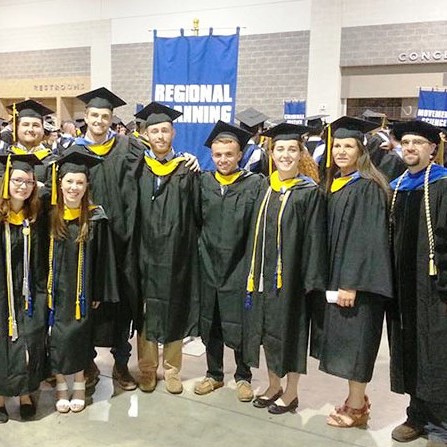 The Geography and Regional Planning Award
GARP's Mission Statement:
Through a combination of coursework, internships, community-based projects, and research, the degree program prepares students to work as professional planners in public, non-profit, and private sector positions. In addition, non-majors gain a spatial understanding of social and environmental issues, and engagement with regional planning as a civic activity.
The vision of the GARP Department continues to be the education of regional planners who will solve urban and environmental problems, and shape and protect our communities for the future. We continue to strive to provide the best coursework, equipment and mentoring to reach our goals. To this end the department has submitted a plan for an interdisciplinary GIScience Center, with a GIS Lab, which will serve our majors, and integrate GIS related coursework from criminal justice, environmental science, business and management and the natural sciences. The coordinator of the GIScience Center will develop coursework and faculty/student research projects that integrate content and GIS related analysis from across disciplines on campus, and develop connections in GIS applications with area communities.
Professor Robert Bristow, joined the GARP Department in the late 1980s and added his expertise in remote sensing, recreation geography and developed the Geographic Information System curriculum.

The Greater Westfield Boys and Girls Club "Youth of the Year Award"
The Boys and Girls Club of Greater Westfield
Mission Statement:
To inspire and enable all young people, especially those who need us most, to reach their full potential as productive, caring and responsible citizens.
The Boys & Girls Clubs of Greater Westfield provides:
A safe place to learn and grow
Ongoing relationships with caring, adult professionals
Life-enhancing programs and character development experiences
Hope and opportunity
History of the Youth of the Year Program
Since the early 1970's, the Boys & Girls Club of Greater Westfield has run a national youth recognition initiative that promotes good moral character, leadership and service qualities in today's youth. The Youth of the Year program is a national youth recognition program that celebrates the Boys & Girls Club experience.
It is a year-round program for youth ages 14 to 18 that promotes and celebrates members' s service to Club; community and family; academic performance; moral character; life goals; poise and public speaking abilities. It is the cornerstone of the organization's Character & Leadership Development core program area, helping young people focus on personal development attributes needed to successfully transcend into adulthood.
Candidates are chosen from a pool of youth who received recognition throughout the year. Youth of the Year nominees are paired with a Club mentor who guides them through the entire application process. The candidates have to write essays, collect support letters and be interviewed by a panel of local community leaders. Each candidate then prepares a short speech to deliver at the annual Youth of the Year dinner in front of upwards of 200 guests.
The Winner will go on to compete at the State level. If the youth wins, they have the opportunity to expand their personal growth by competing in regional and national level. It is an experience of a lifetime for individuals who are awarded because they are able to proudly represent their own Club aside other clubs around the country.
The Boys & Girls Club of Greater Westfield is governed by a board of directors, which is led by Board President, Michael Coffey. Day to day operations management is led by Chief Professional Officer, William Parks.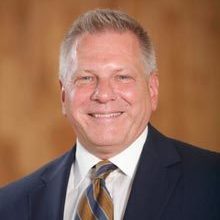 The Helen and Peter Lemanski Scholarship
In 2010, the WSU Vice President of the Advancement division at the time was Kenneth Lemanski. Ken wanted to endow a scholarship in his parents honor. He named the scholarship the Helen and Peter Lemanski Scholars Program. Because the family is from Chicopee, Ma. and of Polish descent, Ken wanted to enable a student with his same upbringing who was also an Education major the opportunity to further their education at WSU.
Sadly, in 2013, Ken's mother Helen passed away. Ken no longer works at WSU but his fondness for the Westfield State Community lives on through this scholarship.
The Henry Wefing "Journalism" Scholarship
Longtime Westfield State Communication Professor Henry Wefing died from lung cancer on May 21, 2015. He is sorely missed by all of us at Westfield State and by the many students he helped to guide to their degrees and careers. Henry began teaching at Westfield State in 1985, and he taught until he became ill in the fall of 2014. He was a greatly respected teacher, but he was also a much-loved mentor to so many. He was a dedicated guardian and conveyor of positive journalistic values, which reflected his 20 years of experience as a newspaper reporter and editor. Professor Wefing also founded and meticulously maintained a beautiful garden on campus which, in his honor, continues to grow fresh produce for the Westfield Food Pantry.
To keep Henry Wefing's principles and memory alive at Westfield State, even as we mourn his loss, we have worked with his family members, including his wife Professor Marilyn Sandidge of the English Department, to establish the Henry Wefing Journalism Scholarship Fund. The purpose of the fund is to remind future journalism students in both English and Communication of the journalistic and human values Professor Wefing held dear, and to support deserving students in the pursuit of their degree at Westfield State University.
The John F. and Celeste M. Loughman Scholarship
Celeste Loughman, former professor of English. Loughman worked as a professor for 26 years until her retirement in 1998 and served two terms as chairwoman of the English Department. She received the university's Distinguished Service Award in 1980.
After Celeste and her husband, John's death, the Loughman estate transferred $300,000 to the Westfield State foundation to create an endowed scholarship fund to support students majoring in English. The scholarship will be given annually to a sophomore, junior or senior majoring in English who demonstrates academic achievement and financial need.
In 2012, the living room in the Scanlon Banquet hall was renamed the Loughman Living Room in their honor. Their relative, Doris Youmell (pictured), was there to cut the ribbon at the 2012 Donor Reception.
The Kane Brothers Scrap Metal/Facility Staff Scholarship
Westfield State University, the Westfield State Foundation, and Kane Scrap Iron & Metal Inc., have formally inked an agreement to establish the Westfield State University Facilities Staff – Kane Brothers Scholarship.
"The Facilities Staff-Kane Brothers Scholarship is an innovative university-community partnership. It represents the care and consideration of every level of our employees for our students' well-being," said Elizabeth H. Preston, president, Westfield State University. "We are grateful for the Kane Brothers' willingness to partner with us and to make the goal of getting a college degree a little easier for our students."
The scholarship was driven by Westfield State's facilities and maintenance staff who were looking for ways to maximize resources that provide both an economical and ecological benefit to the university. The university was using a contractor to dispose of its metal scraps that charged both a hauling fee and a dumpster rental fee. Angelo Mazza, a plumber and steamfitter at Westfield State, recognized the value of the scrap. Mazza inquired whether or not the university received a financial benefit from the metal dumpster that was provided through a different company.
"When we looked into it, we saw that the answer was no," Mazza said.
In fact, the contract was costing the university to recycle its own metal. So Mazza approached Patrick "PJ" Kane from Kane Scrap Iron & Metal Inc., a Chicopee-based company with whom he had a long-standing relationship, and asked for help.
Founded in 1982 by Robert E. Kane Sr., Robert E. Kane Jr., and Patrick M. Kane Sr., Kane Scrap Iron & Metal Inc. is a family owned business that buys and sells ferrous and non-ferrous metal and provides truck, crane, and mobile shear services. At present, the business is primarily operated by the sons of the founders including Patrick "PJ" Kane and Robert Kane III.
Together, PJ Kane and Mazza came up with a solution. Kane would waive the dumpster rental fee and send the university a check for the value of the recycled metal on one condition – that the money be used towards student scholarships.
Robert Kane III said the agreement was a no-brainer.
"If we can come in and help some organizations like Westfield State out, we're more than happy to do it," Kane said. "We try to help out as much as we can with the community." Kane Scrap Iron & Metal frequently donates to local police departments, fire departments, and schools. The company has also held a relationship with Shriners Hospital for Children.
However, the Kane brothers weren't the only ones who contributed to the success of the project.
"This was a combination of a lot of people working together," Mazza said. "It really is a university commitment. The tradespeople and maintainers' dedication to ensuring the metal gets to the dumpster to be recycled is what has made the difference." The funds raised to support the scholarship have been raised over the last 12-18 months, but the logistics of setting up a scholarship required further assistance.
Robert Kane III said he's proud that his family's name is attached to the scholarship.
"It feels very good to know that we're helping some students with the cost of their education," Kane said.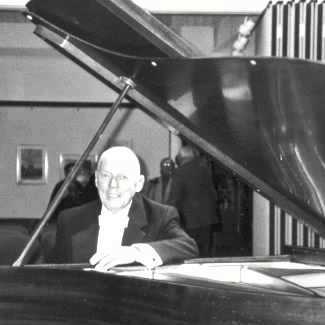 The Kenneth Manzer Scholarship
L. KENNETH MANZER – DECEMBER 2ND , 1931 – JANUARY 18TH , 2000
Ken Manzer biography taken from the program for the Piano Dedication Concert, December 6th, 1987
_"Mr. Manzer is well known at Westfield State College as pianist, accompanist, faculty member, and director of the Westfield State Jazz Singers. His appearances in the Springfield area have won brilliant critical acclaim, especially his performances with the Springfield Symphony Orchestra under both Robert Gutter and Arthur Fiedler. He has also played with the Symphony for the Summer Pops Series in Stanley Park and twice at Westfield State College. _
A native of Massachusetts, he began playing piano at the age of three, commencing serious study at the age of six. High school honors and scholarships led to a full scholarship at Boston University where he studied piano with the late Alfredo Fondacaro. He made the First Dean's list all four years there, also gaining experience in accompanying with Sarah Caldwell's Opera Workshop and the University Chorus. Later he went to New York where he studied piano with Leland Thompson, an assistant to Madame Rosina Lhevinne.
For eleven years Mr. Manzer was pianist-in-residence at Stevens Institute of Technology in New Jersey, where he also was arranger and accompanist for the Institute Glee Club and coached soloists and a specialty group called "The Rocks." At the same time he performed as a recitalist and accompanist for concert singers in New York City, was active as a choral arranger, assisted voice teacher Winifred Cecil, and was coach-accompanist for a lecturerecital series in Town Hall entitled "Joy of Singing." Concurrently he coached singers privately in his own New York studio, accompanied concert tours for the National Music League, directed three off-Broadway musicals, and composed music for original reviews.
Mr. Manzer has given numerous recitals in the New England area, including fifteen appearances at the Isabella Stewart Garner Museum and solo performances at the Piano Fair in Boston's Symphony Hall. He performed Liszt's Second Piano Concerto with the Boston Pops Orchestra under the late Arthur Fiedler and has been guest soloist with the Brockton Orchestral Society and the Boston University Sinfonia Chamber Orchestra. In 1965 he played in recitals in Orleans, MA which introduced the Yamaha piano. Equally at home in popular as well as concert music, he is a favorite performer on Cape Cod, regaling overflow audiences by mingling sparkling arrangements of pop tunes between fine interpretations of the classics."

The Kristen Nolan Memorial Scholarship
Kristen D. Nolan was a 1995 Criminal Justice graduate of Wesfield State. Kristen was taken away too soon just a few years after graduating. The scholarship was established in her memory by her family. Her aunt, Nanci Salvidio, was instrumental in organizing golf tournament fundraisers to support the scholarship. Since Kristen was a CJ Major, this scholarship will be awarded to a future CJ graduate who has perseverance and tenacity in completing their education at Westfield State.
The Lawrence J. Pizzano Scholarship
The Lawrence J. Pizzano Memorial Scholarship pays tribute to Larry, a young man who left us much too
soon, but who taught us what it means to put others before oneself, to give without thought of personal
gain. An active member of our campus community, Larry combined his academic pursuits with service to
others through participation in Lambda Sigma and by tutoring his peers. He also expressed his personal
interests in his guitar playing and through his WSBK radio show. Most of all, Larry brought us joy with his
smile and his generous spirit.
This memorial scholarship celebrates Larry's life and applauds a student who
exemplifies Larry's values.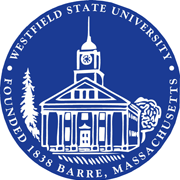 The Lawrence Naftulin Scholarship
Lawrence Naftulin was the past Director of the Westfield State Foundation. He worked hard to support the students of Westfield State University by securing scholarship opportunities that would support their academic possibilities.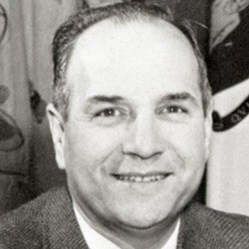 The Leonard J. Savignano Endowed Scholars Program
Dr. Leonard J. Savignano was the most enthusiastic booster of the Westfield State athletics program during his tenure as president of the college from 1961-72.
An active athlete himself in high school and college, Savignano strongly encouraged the growth of the Westfield State athletics program, which grew from two to 16 teams during his tenure. Savignano personally knew most of the athletes and greeted them with his broad grin and cheerful salutations.
Westfield State as a whole saw a tremendous growth during his 11 years as president. The campus grew from two to eight buildings and the student body increased from 480 to 2,400 with another 1,800 enrolled in the evening division.
Also during his tenure, major subject areas of curriculum jumped from one, in education, to 19 including all of the liberal arts. Faculty and administration rose from 32 to 165. Dr. Savignano was inducted as the Westfield State Class of 1995 Adminstrator.
A pioneer in international education, Savignano served as state director of the Center for International Education in the state college system from 1972 to 1981. He later established International Education, Inc., which continues to work for the global betterment of education.
Savignano served as a representative to numerous education conferences in South and Central America, Europe, the Middle East and Asia, and was honored by the Greek and Nicaraguan governments for contributions to education there.
Savignano graduated from the Newton Public Schools and continued his education at Fitchburg State College where he was awarded his B.S. in education in 1938. He received his master's and doctorate from Boston University.
A dedicated teacher, Dr. Savignano began his teaching career in a rural school in Tunbridge, Vermont. His public school experiences included teaching and administrative assignments in Newton, Wellesley and Needham. He was an Army veteran of World War II, and attained the rank of second lieutenant.
At the collegiate level he served on the faculty at Boston University, as Director of Teaching Training at Northeastern University, and as a visiting professor at Syracuse University. Prior to his appointment as President of Westfield State College, he was head of the Elementary Department at Framingham State College.
Savignano received several prestigious awards during his years at Westfield State, including the Springfield UNICO Club's Man of the Year Award in 1971; the Outstanding Citizen of the Year Award from Springfield's Channel 22 in 1972; the Enrico Fermi Award from the Massachusetts Italian-American War Veterans in 1972; and the Man of the Year Award from the Springfield Knights of Columbus Chapter in 1972.
The Lifetime Owls Scholarship
Lifetime Owls is a membership program on campus that gives students access to exclusive events, programs and scholarships opportunities. Students pay a one-time fee for lifetime membership. All funds collected through this program benefit students in some way throughout their time on campus and into their alumni years. A portion of each membership goes to the Lifetime Owls Scholarship.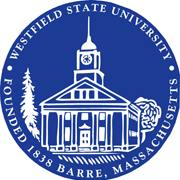 The Lt. Col. Robert P. and Amelia M. Green Scholarship
Lt. Col. Robert P. Green, USAF (retired), was born on April 30, 1919 in Edwardsport, Indiana to Oscar P. and Brada A. (Messick) Green. He spent most of his childhood in Indianapolis, Indiana where he graduated from Washington High School in 1937. He valued education highly and spent two years working in a flour mill to earn enough money to attend Purdue University in 1939.
Colonel Green was an outstanding and determined athlete in high school. At Purdue, he was on three university teams, as a quarterback, pitcher and squash player. He was a near scratch golfer and an excellent bowler. The events of December 7, 1941 led Colonel Green to volunteer for flying duty in the military, even though he could have remained in college two more years. He was dual trained as a US Army Air Corps navigator and bombardier, and served as the cadet commander.
After training in B-29 bombers, he was with the first group to land on Saipan in the fall of 1944 and begin the bombardment of Japan with the 73rd Bomb Wing of the 20th Air Force. He flew 35 combat missions totaling over 504 flying hours. Within the first six months, one half of his squadron was lost. For his flying skill and valor, he was decorated with the Distinguished Flying Cross and the Air Medal with four Oak Leaf Clusters.
After World War II, he served as the Wing Standard Evaluation Navigator, Emergency War Order Supervisor, Target Intelligence Officer, and Chief of Target Intelligence for various reconnaissance and bombardment wings including the 38th SRS, 55th SRW, and 99th Bomb Wing. The dangerous and long missions took him around and over the former Soviet Union and other hostile countries. He completed over 6,000 flying hours and achieved the rating of Master Navigator. Colonel Green retired from the United States Air Force on August 31, 1964 at Westover AFB in Chicopee, MA with almost 23 years of service.
He was decorated with the Air Force Commendation Medal. He also received the following military awards: American Defense Service Medal, Asiatic-Pacific Campaign Medal, World War II Victory Medal, National Defense Service Medal, Air Force Longevity Service Award with four Oak Leaf Clusters, AF Reserve Medal, and Meritorious Service Unit Insignia. He also received the Presidential Unit Citation and the Air Force Outstanding Unit Award.
After receiving his B.S. degree from Purdue in 1962, he earned a Master's in Education in 1964 from Westfield State College and the Certificate of Advanced Graduate Studies in 1979 from the University of Massachusetts, where he completed all required coursework for a doctorate degree in Administration.
On September 1, 1964, Colonel Green began his second career at Westfield State College, where he was initially hired as an instructor in the Physical Education Department, taught health and safety, served as director of intramural sports, and coached the golf and soccer teams. In 1964, he led the men's soccer team to its first league championship title in the New England College Conference. He was promoted to Dean of Men in 1965, while continuing to teach in the P.E. Department and to coach. In 1966, he became the Director of Student Services where his responsibilities included the oversight of all college functions and college personnel who worked directly with the students. In addition, he continued his teaching load, carried his responsibilities as Dean of Men, continued his student counseling duties, and added the responsibilities of financial aid to his position. As he developed the financial aid office and sought to increase local, state and federal funds available to deserving students, Colonel Green's workload increased significantly, necessitating a shift of all responsibilities except those of the financial aid office. He then became Director of Financial Aid in 1970 and remained in that position until his retirement in 1984.
During his twenty years at Westfield State, he received many awards in recognition of his outstanding contributions to the college and the student body, including the Professor of the Year Award in 1965-66, Tekoa Yearbook Dedication in 1969 where the students wrote that "he has nourished us both physically and emotionally," Alumnus of the Year in 1988 for distinguishing himself in two separate fields of endeavor, Westfield 150 Award for community involvement, and Award of Merit in the Athletics Hall of Fame in 1998. House Bill #6777 was introduced by the students in 1973 proposing to name a new women's dormitory in his honor and the drug rehabilitation house he worked diligently to establish in 1966 was affectionately called "Colonel Green's Chocolate House."
Throughout his career, Colonel Green was committed to his students and worked always in their best interest. Some students knew him as "Coach," some as "Dean Green," and some as "The Colonel," but all remember him as someone who was there when they needed him.
Mrs. Amelia M. Green was Lt. Col. Green's wife. She and Robert were married on 3 May 1944 in Salina, KS where Robert was finishing 2 years of flight training as a navigator/bombardier in B-29's. Since he made the Air Force a career, the growing family moved frequently around the USA and Puerto Rico. They raised six children who loved and respected them. She was the energetic and happy backbone of the family and often had to run the household alone when her Robert was deployed, sometimes for 6 months. When he retired from the USAF, in 1964, they settled in Westfield, where Lt Col Green was an administrator at Westfield State College. She helped him and the college in numerous ways. She was a wonderful cook, especially of her Slovenian walnut bread potica. After his retirement from the college, in 1984, they enjoyed their family, which eventually included six children, 12 grandchildren and 10 great grandchildren.
The Lucille Gibbs Scholarship
Lucille graduated from Westfield State Teachers College in 1948. She was, at the time, the only African-American student enrolled at the College. Lucille earned both a Masters degree (1960) and a Certificate of Advanced Graduate Study (1978) from Springfield College. Lucille began her distinguished career in education with the Boston public school system and moved to Springfield in 1951, teaching at several local elementary schools including William N. De Berry and Alice B. Beal. In 1969 she temporarily left the classroom to serve as interim administrator of a federal program that encouraged local elementary children to discuss racial, ethnic, and social differences and introduced them to ways of resolving conflicts. Lucille returned to teaching elementary school until 1983 when she was appointed, with tenure, to Springfield Technical Community College as an Academic Guidance Counselor. Lucille retired in 1991.
As passionate as she was about education, Lucille felt just as strongly about community service. She held many leadership positions within a wide variety of public and private organizations including Baystate Medical Center, Dunbar Community Center, Urban League Guild, League of Women Voters, Springfield Planning Board, Springfield Education Association, Westfield State College Board of Trustees, Westfield State College Alumni Association, Westfield State Foundation, Friends of the University of Massachusetts Fine Arts Center and Stage West. Lucille served as a mentor to many local young people through her work with the STCC Afro-American Cultural Club, YMCA, YWCA, Springfield Girls' Club Family Center and the Girls Scouts of Central and Western Massachusetts. She was also a member of Alden Baptist Church, Springfield Library and Museums Association, College Club, Springfield Garden Club and was an active member of Delta Sigma Theta Sorority.
The community that Lucille loved and served for many years honored her leadership and achievements on numerous occasions. She received the James F. Hennessey Award from the Springfield branch of NAACP (2001), the Pioneer Valley Women of Distinction from the Pioneer Valley Girl Scout Council (2001), the Door Openers Award from the Black Leadership Alliance (2008), and the Living Legends Community Service Award from Bethel African Methodist Episcopal Church (2009).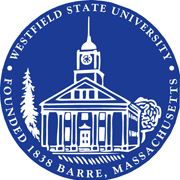 The Mary and Herman MacDougall Scholarship
This scholarship was established by Thelma MacDougall, Class of 1929 from the Westfield Normal School in memory of her parents, Mary and Herman MacDougall. Thelma was the youngest graduate in her class at just twenty years old. She went on to become a teacher and then a school principal. Her scholarship was established to help future educators.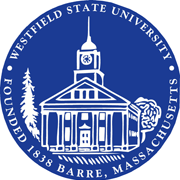 The Mildred Maude Evans '25 Scholarship
Mildred Maude Evans was born on July 16th, 1905 in Springfield, Massachusetts. She went on to graduate from the Westfield Normal School in 1925 with a degree in Education. During her time as an educator she taught in four different states (Massachusetts, Connecticut, New Jersey, and California) but eventually settled in San Juan Capistrano, California. At the age of 70, Mildred returned to Westfield State from her home in California for her 50th class reunion. Mildred's love for the field of education prompted her to start a scholarship in her name at her beloved Westfield State to inspire future students to become educators.
The Musical Theatre Guild (MTG) Scholarship
The Musical Theatre Guild (MTG), formed in fall, 1976 with a first production of "Anything Goes" is and has always been run by and for students to provide quality theatrical entertainment to the campus and local community and encourage a life-long love of musical theater.
In 2011, a group of dedicated Musical Theatre Guild Alumni returned to campus for their first reunion and created this scholarship. The Alumni MTG, led currently by President Peg Drisko, class of 1984, has continued to hold reunions annually, attend performances and provide opportunities for networking for Westfield State's undergraduate students.
The purpose of this scholarship is to provide funds to students who actively participate in, contribute to, support and promote Musical Theatre Guild Club (MTG) demonstrated through one or more of the following: membership, performance, leadership, backstage support or support of the house. Preference will be given to students who are active participants in the Musical Theatre Guild Club and are in good standing with the University. All undergraduate students who are affiliated with MTG are welcome and encouraged to apply.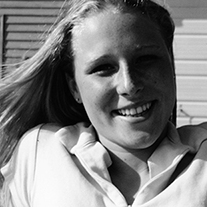 The Nancy Cavanaugh Scholarship
Nancy S. Cavanaugh was a tow head when she was a young child, and she loved to dress up, sing and otherwise entertain her parents.
"She was just a little spitfire," says her mother, Ellen Dalton of Beverly Farms, a community just outside of Boston.
By high school, Cavanaugh—"Nan" to those who knew her well—was a scholar and an ambassador. She loved her friends and her dog Nebraska, and she had a compassionate conscience and the ability to reach out to others who were less fortunate. She was the kind of girl who befriended students who were sitting alone in the cafeteria, the kind of girl who knew how to bring people into the fold.
"That was who Nan was," Dalton says.
This lovely woman with a gift for helping others could not connect to the help she needed for herself, though. She battled depression, anxiety and obsessive compulsive disorder as a young adult, and in April 2012, one month before she would have received a master's degree in social work from Westfield State University, Cavanaugh took her own life. She was 24.
To keep her memory alive and to benefit other students with a passion for giving of themselves, Dalton, her three surviving children and Cavanaugh's father, Derek Cavanaugh of Boston, have established The Nancy S. Cavanaugh Scholarship Fund. "We wanted to make sure there was some legacy that she left," Dalton said. "She would have been an incredible social worker. She was smart. She was in tune with people and their needs, and she really had a passion for working with people, especially kids. It just seemed like, if we could give somebody else a leg up, that that would be very fitting."
"It's about who Nan was," she says. "She was somebody who could fill up a room. She had a huge voice, and she always spoke her mind and said her piece. "The bottom line is she really was a very caring and loving young woman," Dalton added. "If you were Nan's friend, you felt her presence. She would have made a difference in peoples' lives as a social worker. She was stubborn and determined and would insist on making things happen."
The Oleksak Lumber Company Polish Exchange Scholarship
Andrew "Andy" Oleksak, is a Class of 1969 alumnus of Westfield State and an co-owner of Oleksak Lumber. Oleksak Lumber Company was founded in 1922 by Andrew T. Oleksak Sr., with a portable sawmill and a horse drawn logging sled, and 4 generations later has grown to its present location in Westfield, Massachusetts as producers of Northeastern Hardwood and Eastern White Pine lumber.
For over 91 years, Oleksak Lumber Company, family owned and operated, has served Western Massachusetts with a commitment to service and value.
Oleksak Lumber manufactures and sells pallets and rough sawn lumber to several manufacturing plants. Finished products include wide plank flooring, V-groove, shiplap, channel rustic, and dimensional Pine along with a wide selection of kiln dried Northeastern hardwoods. We also sell mulch, colored chips and pallets.
Oleksak Lumber's motto "From the tree to thee" and the Oleksak Lumber Co. logo is associated with hard work, experience, quality, and fairness.
The Pablo Nyarady Family Scholarship
Pablo Nyarady is a former Westfield State Trustee
The Pasquino-Lavoie Scholarship
Anne D. Pasquino lived much of her life in Westfield. Born in Franklin, Ma on December 28, 1938, she was raised and educated in Franklin, and graduated Franklin High School class of 1956. She continued her education at Emmanuel College in Boston where she graduated in 1960. From there it was on to Brown University in Providence where she obtained her Masters Degree in 1964. She is also a graduate of Rensselaer Polytechnic Institute and obtained a Doctorates Degree in Education at the University of Massachusetts in Amherst. For more than 32 years and until her retirement, Miss Pasquino taught math and computer science at Westfield State College. She enjoyed; traveling, skiing, kayaking, hiking, sailing, and the outdoors.
The Paul B. Dargin Scholarship
Paul Blackwood Dargin, a 1983 Business Management graduate of Westfield State who aspired to be a lawyer with his father, passed away at 28 years old after a long illness.
Born and raised in Dorchester, Mr. Dargin was an all-star pitcher for three years in the Millstream Little League and played on St. Mark's CYO baseball teams that won three consecutive championships. He was named most valuable player in each championship year. At Catholic Memorial High School, from which he graduated in 1979, Mr. Dargin starred as a pitcher and center fielder.
At Westfield State, he played varsity baseball and lacrosse and was the college's racquetball champion in 1983. Since the establishment of the scholarship, a committee named the Paul B. Dargin Golf Memorial Committee was created by Kevin Flynn and the Dargin Family to organize an annual golf tournament to raise awareness and support of the scholarship.
The Paul J. Audette Scholarship
Family members of Paul J. Audette, a town police officer who was killed in a car accident in 1995, created the Paul J. Audette Scholarship fund in his honor at Westfield State College in Massachusetts. Audette, originally from Worcester, died in a car accident while was off duty. He had been studying criminal justice in Westfield at the time of his death. Audette, 27, of Tolland, had been with the police department since March 1991 and restarted its police dog program.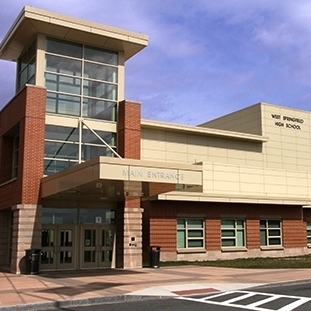 The Philip C. and Joanne K. Smith Scholarship
The Smith Family started their family scholarship in 2005 by an initial endowment to give graduating students from West Springfield High School an opportunity to further their education at Westfield State.
The President Frederick and Carol Woodward Scholarship
Dr. Frederick Woodward served as President of Westfield State University in Westfield, Massachusetts from August 1997 through January 2004. The Woodward Athletic/Academic Center, named for former Westfield State president Frederick W. Woodward, officially opened in 2004. It houses the Athletics Department, and Athletic Training and Movement Science Departments as well as state of the art athletic facilities.
The Rick Martin Scholarship
Rick Martin, a freshman member of the 2003 men's basketball team passed away Oct. 16 – the second day of preseason practice – while playing the sport he loved.
The son of Dana Martin and Richard Cofield, Ricky was born in Boston. He discovered his love of basketball at age 12, and competed in numerous youth leagues. He concluded his high school career at Taunton High in 2002 with a sensational senior campaign and was named All-Scholastic. Ricky was sought after by many colleges and universities before he chose Westfield State College to pursue his athletic and educational goals.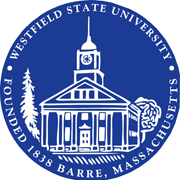 The Rosa Amaral Mello Scholarship
In 2002, Frank E. Mello established the Rosa Amaral Mello Memorial Scholarship to give students of Portuguese-American descent the opportunity to further their education at Westfield State University.
The Shmoel "Sam" Doner Scholarship
The Bay State Jaguars helped establish The Shmoel "Sam" Doner Scholarship at Westfield State University. The scholarship has been established by the parents of 2015 graduating class of Sam's U16 Jaguars' team (to whom we owe a tremendous thanks for their generosity).
The Shmoel "Sam" Doner Scholarship at Westfield State University is in honor of Shmoel "Sam" Doner; a member of the Westfield State Men's basketball team & graduate of the class of 1999 at Westfield State. Sam has made it his life's work to teach, educate, motivate, train & encourage countless young female athletes to become competent young women both on and off the court! This scholarship is being created to honor Sam's endeavors with the Bay State Jaguars and in recognition of the many lives he has touched! Sam is currently a seventh grade math teacher as well as the high school varsity women's basketball coach at Newton South High School in Newton, Ma.
Sam continues to coach young women through AAU basketball for the Bay State Jaguars where he has had tremendous success both locally & nationally! Sam has had several nationally ranked teams compete annually resulting in many of his basketball students going on to play at the college level as well as professionally.
The Shmoel "Sam" Doner Scholarship will be given to a deserving female high school senior who is planning to pursue a degree in Mathematics or Education at Westfield State University.
The Steven P. Marcus, MSW, '88 Scholarship
Steven P. Marcus '88 is the current Chair of the Westfield State University Trustees. He is the founder, president & CEO of New England Geriatrics, a program of West Central Family and Counseling, providing psychiatric services to residents and their families in long-term care facilities throughout Massachusetts.
Mr. Marcus is a visionary executive who has dedicated his life to improving the lives of those in need as CEO and owner of diversified healthcare enterprises. An accomplished businessman, he is also a devout family man, and Catholic Deacon. He attributes his success to his 3 pillars: faith, family, and an unwavering commitment to people in need. A licensed clinical social worker, Marcus earned a Bachelor of Arts degree from Westfield State University and Master of Social Work from the University of Connecticut.
This scholarship was established by Trustee Marcus to support a deserving student or students studying social work, and who have the intention of pursuing a career in geriatrics.