The Emilee Dawn Gagnon Memorial Scholarship
The Emilee Dawn Gagnon Memorial Scholarship honors Emilee Gagnon '13, an authentic individual who brought to Westfield State University a spirit of creativity, curiosity, wide-ranging academic interests, openness, diligence, and social consciousness. A feminist who...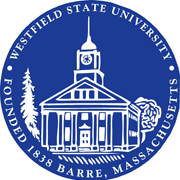 The Faculty and Staff Scholarship
The Faculty and Staff Scholarship is supported by employees of Westfield State. Many of these donations are through a payroll deduction system which allows for faculty and staff the ability to sustain their contributions.
The Father Dean Scholarship
Originally a history teacher, Father Dean became interested in the priesthood in his 20s. For over 30 years, Father Dean was Westfield State's Catholic chaplain and the leader of the Albert and Amelia Ferst Interfaith Center on campus. Father Dean was the head of the...
The Frederick S. "Joe" Kareta Scholarship
Joe Kareta '10 was the kind of guy people turned to when they needed help, and that's why he wanted to be a police officer. But Joe Kareta never got to join a police force. Just three months after graduating with a bachelor's degree in Criminal Justice from Westfield...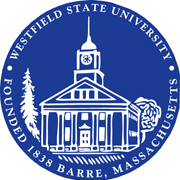 The Future Teachers Scholarship
The Future Teachers Scholarship exists to financially assist students that are pursuing their dream of one day becoming an educator.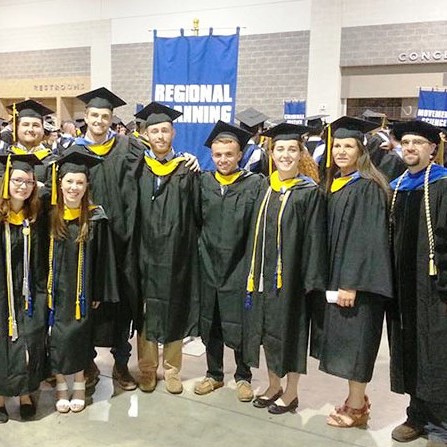 The Geography and Regional Planning Award
GARP's Mission Statement: Through a combination of coursework, internships, community-based projects, and research, the degree program prepares students to work as professional planners in public, non-profit, and private sector positions. In addition, non-majors gain...

The Greater Westfield Boys and Girls Club "Youth of the Year Award"
The Boys and Girls Club of Greater Westfield Mission Statement: To inspire and enable all young people, especially those who need us most, to reach their full potential as productive, caring and responsible citizens. The Boys & Girls Clubs of Greater Westfield...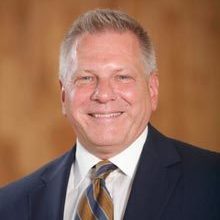 The Helen and Peter Lemanski Scholarship
In 2010, the WSU Vice President of the Advancement division at the time was Kenneth Lemanski. Ken wanted to endow a scholarship in his parents honor. He named the scholarship the Helen and Peter Lemanski Scholars Program. Because the family is from Chicopee,...
The Henry Wefing "Journalism" Scholarship
Longtime Westfield State Communication Professor Henry Wefing died from lung cancer on May 21, 2015. He is sorely missed by all of us at Westfield State and by the many students he helped to guide to their degrees and careers. Henry began teaching at Westfield State...
The John F. and Celeste M. Loughman Scholarship
Celeste Loughman, former professor of English. Loughman worked as a professor for 26 years until her retirement in 1998 and served two terms as chairwoman of the English Department. She received the university's Distinguished Service Award in 1980. After Celeste and...
The Kane Brothers Scrap Metal/Facility Staff Scholarship
Westfield State University, the Westfield State Foundation, and Kane Scrap Iron & Metal Inc., have formally inked an agreement to establish the Westfield State University Facilities Staff – Kane Brothers Scholarship. "The Facilities Staff-Kane Brothers Scholarship is...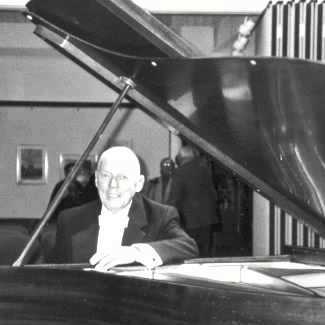 The Kenneth Manzer Scholarship
L. KENNETH MANZER – DECEMBER 2ND , 1931 – JANUARY 18TH , 2000 Ken Manzer biography taken from the program for the Piano Dedication Concert, December 6th, 1987 _"Mr. Manzer is well known at Westfield State College as pianist, accompanist, faculty member, and director...

The Kristen Nolan Memorial Scholarship
Kristen D. Nolan was a 1995 Criminal Justice graduate of Wesfield State. Kristen was taken away too soon just a few years after graduating. The scholarship was established in her memory by her family. Her aunt, Nanci Salvidio, was instrumental in organizing golf...
The Lawrence J. Pizzano Scholarship
The Lawrence J. Pizzano Memorial Scholarship pays tribute to Larry, a young man who left us much too soon, but who taught us what it means to put others before oneself, to give without thought of personal gain. An active member of our campus community, Larry combined...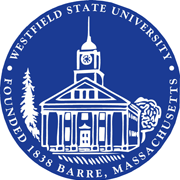 The Lawrence Naftulin Scholarship
Lawrence Naftulin was the past Director of the Westfield State Foundation. He worked hard to support the students of Westfield State University by securing scholarship opportunities that would support their academic possibilities.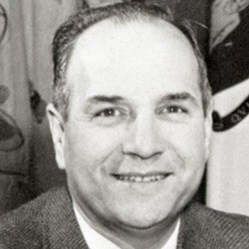 The Leonard J. Savignano Endowed Scholars Program
Dr. Leonard J. Savignano was the most enthusiastic booster of the Westfield State athletics program during his tenure as president of the college from 1961-72. An active athlete himself in high school and college, Savignano strongly encouraged the growth of the...
The Lifetime Owls Scholarship
Lifetime Owls is a membership program on campus that gives students access to exclusive events, programs and scholarships opportunities. Students pay a one-time fee for lifetime membership. All funds collected through this program benefit students in some way...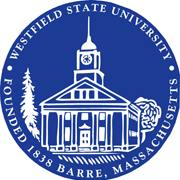 The Lt. Col. Robert P. and Amelia M. Green Scholarship
Lt. Col. Robert P. Green, USAF (retired), was born on April 30, 1919 in Edwardsport, Indiana to Oscar P. and Brada A. (Messick) Green. He spent most of his childhood in Indianapolis, Indiana where he graduated from Washington High School in 1937. He valued education...
The Lucille Gibbs Scholarship
Lucille graduated from Westfield State Teachers College in 1948. She was, at the time, the only African-American student enrolled at the College. Lucille earned both a Masters degree (1960) and a Certificate of Advanced Graduate Study (1978) from Springfield College....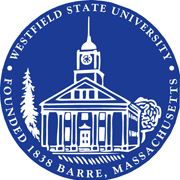 The Mary and Herman MacDougall Scholarship
This scholarship was established by Thelma MacDougall, Class of 1929 from the Westfield Normal School in memory of her parents, Mary and Herman MacDougall. Thelma was the youngest graduate in her class at just twenty years old. She went on to become a teacher and...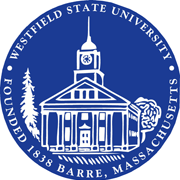 The Mildred Maude Evans '25 Scholarship
Mildred Maude Evans was born on July 16th, 1905 in Springfield, Massachusetts. She went on to graduate from the Westfield Normal School in 1925 with a degree in Education. During her time as an educator she taught in four different states (Massachusetts,...
The Musical Theatre Guild (MTG) Scholarship
The Musical Theatre Guild (MTG), formed in fall, 1976 with a first production of "Anything Goes" is and has always been run by and for students to provide quality theatrical entertainment to the campus and local community and encourage a life-long love of musical...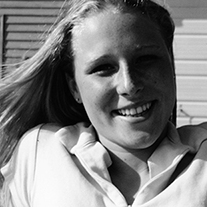 The Nancy Cavanaugh Scholarship
Nancy S. Cavanaugh was a tow head when she was a young child, and she loved to dress up, sing and otherwise entertain her parents. "She was just a little spitfire," says her mother, Ellen Dalton of Beverly Farms, a community just outside of Boston. By high school,...
The Oleksak Lumber Company Polish Exchange Scholarship
Andrew "Andy" Oleksak, is a Class of 1969 alumnus of Westfield State and an co-owner of Oleksak Lumber. Oleksak Lumber Company was founded in 1922 by Andrew T. Oleksak Sr., with a portable sawmill and a horse drawn logging sled, and 4 generations later has grown to...
The Pablo Nyarady Family Scholarship
Pablo Nyarady is a former Westfield State Trustee
The Pasquino-Lavoie Scholarship
Anne D. Pasquino lived much of her life in Westfield. Born in Franklin, Ma on December 28, 1938, she was raised and educated in Franklin, and graduated Franklin High School class of 1956. She continued her education at Emmanuel College in Boston where she graduated...
The Paul B. Dargin Scholarship
Paul Blackwood Dargin, a 1983 Business Management graduate of Westfield State who aspired to be a lawyer with his father, passed away at 28 years old after a long illness. Born and raised in Dorchester, Mr. Dargin was an all-star pitcher for three years in the...
The Paul J. Audette Scholarship
Family members of Paul J. Audette, a town police officer who was killed in a car accident in 1995, created the Paul J. Audette Scholarship fund in his honor at Westfield State College in Massachusetts. Audette, originally from Worcester, died in a car accident while...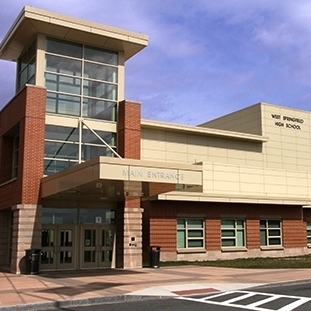 The Philip C. and Joanne K. Smith Scholarship
The Smith Family started their family scholarship in 2005 by an initial endowment to give graduating students from West Springfield High School an opportunity to further their education at Westfield State.
The President Frederick and Carol Woodward Scholarship
Dr. Frederick Woodward served as President of Westfield State University in Westfield, Massachusetts from August 1997 through January 2004. The Woodward Athletic/Academic Center, named for former Westfield State president Frederick W. Woodward, officially opened in...