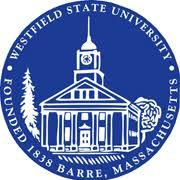 Class of 2003 Scholarship
The Class of 2003 created their scholarship to give back to current students that are involved on campus and in the Student Government Association.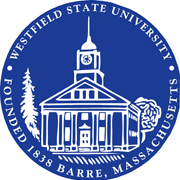 President's Foundation Scholarship
The President's Foundation Scholarship is a merit-based grant that recognizes the outstanding academic achievement of selected new first-year students at Westfield State University. A limited number of President's Foundation Scholarships are awarded annually. First-year applicants who are Massachusetts residents and entering the Honors program.
The Alumni Association Scholarship
The mission of the Westfield State Alumni Association is to assist with the outreach to engage alumni with the University; to communicate with alumni regarding activities, benefits and campus information; and to actively support the student experience and fundraising efforts in partnership with the Westfield State Foundation, Inc. and the University.
The Westfield State Alumni Association is governed by an Executive Council comprised of 19 representatives including the Alumni Trustee to the University. The term of office for a council member is three years and may include terms as committee chair, president, past-president and president-elect.
Committees
There are 6 committees in the association and each has a focus and strategic priorities to work through each year to bring the best programs, events and activities to our alumni constituents. Please see the committee descriptions below and contact Kathi Bradford in Alumni Relations if you are interested in joining one. You do not have to be an elected member to join most of the committees!
Academics and Life-Long Learning: This committee assists with events in collaboration with the University's Office of Academic Affairs, the Division of Graduate and Continuing Education and Community Education. In addition, this committee focuses on the Alumni Travel Program.
Association Events (Homecoming, Reunions, and Special Events): This committee assists with the development of our annual Homecoming and Reunion programs as well as other large scale alumni focused events based on region, affinity group or other related connection. Alumni leaders of these groups serve on this committee, as well.
Awards, Scholarship and Recognition: This committee works to recognize outstanding alumni, awards the annual alumni association scholarships and recognizes the work of the Executive Council and other volunteers to the association. (elected members only)
Development and Marketing: This committee focuses on all aspects of marketing, communications, and development/fundraising. Through work with the offices of Alumni Relations, Development, and Marketing, they create a collaborative effort to reach across our diverse constituent group.
Membership and Diversity: This committee's primary role is the recruitment of alumni to serve on the Executive Council and Committees. They are responsible for the election process from August-October, each year. In addition, they assist the Office of Alumni Relations with programming directly focused on the diversity of our alumni association.
Finance: This committee's primary role is to manage the funds of the Alumni Association Executive Council. They are responsible for managing the budget and all recommendations to the Executive Council regarding any requests for funding. (elected members only)
For more information, please visit the Westfield State Alumni website at https://www.westfieldalumni.org/
The Amos-Franco Scholarship
Tom Amos set off on a journey to not only educate Westfield State, but to give back to the institution that had given him so much. After giving a voice or telling the stories of the LGBT community, directing 3 of the most significant performances, to hit the stage at Westfield, Tom created a scholarship fund for Lesbian, Gay, Bisexual and Transgender (LGBT) students who were either disowned by their families and in need of financial support to continue their education or students who exemplified the same will and determination that he once did to educate students and celebrate diversity at WSU.
Along the way, Tom had the tremendous pleasure of working with one of the most dedicated and talented students to ever cross his path at Westfield State. James Franco, a freshman at the time, auditioned and was cast in Bent, one of the productions contributing to the scholarship fund. In December of that year, James was in a devastating car accident that cost him his life.
Our hope is that James' passion will live on through this scholarship and give LGBT students currently at WSU, the opportunity to continue their education.Receiving a bachelor of arts in liberal studies at Westfield State in 2005 set a trajectory for Tom Amos that has him focused on producing social justice theater.
A Revere native, Amos' passion was realized while directing theater productions such as The Laramie Project, Quilt and Bent while he was an undergraduate. "I am interested in giving people a voice that otherwise may not be heard," he says. Moreover, the profits from those performances were given to Westfield State to establish a scholarship fund that would support social justice.
Named the Amos/Franco Scholarship, the fund provides dollars for an annual scholarship to a student who furthers awareness of or education about LGBT issues, whether the student is gay or straight.
The scholarship is in memory of James Franco who was a sophomore at Westfield State College before his untimely death where he studied art, music, theatre and majored in fine arts. Some of his art work was locally exhibited in the area and he co-starred in the spring theatre productions at Westfield State. He was a classmate and cast member of the campus theatre production of Bent, a 1979 play by Martin Sherman. It revolves around the persecution of gays in Nazi Germany, and takes place during and after the Night of the Long Knives
"Theater has always been a passion of mine," Amos says. Following graduation, Amos joined the North Shore Music Theatre and was soon promoted to assistant company manager. After a stint there, Amos worked at the New England Institute of Art and Tufts, and he is now at Boston University. At BU, he is employed as well as enrolled in the Arts Administration graduate program and will earn a master's degree in May.
As an alumnus, Amos has presented cabaret-style fundraising events for Westfield State, to continue to fund the Franco/Amos Scholarship. Amos brought stars from Broadway—like Dashaun Young, who played Simba in the Lion King—to a Boston venue, where Westfield State students could perform with the professionals.
As a BU graduate student, Amos is currently enrolled in a course about cultural entrepreneurship. His project is focused on developing a sustainable social justice theater program for Westfield State to adopt, in order to continue to fund the scholarship.
Amos says, "My time at Westfield State was one of the greatest experiences of my life. I grew academically, personally and professionally and have made some of the best friends I could have ever asked for. I also gained role models, mentors and colleagues who, to this day, continue to support me and share in my passion for higher education, social justice and theater."
Amos says his first directing class with Jack Shea made him realize that he truly loved theater, and Vanessa Diana's "Women's Ghost Stories" helped him focus on giving under-represented women a voice.
Amos says these two classes reinforced his desire to concentrate on producing social justice theater.
The Barbara A. "Katie" Welch Scholarship
O body swayed to music, O brightening glance. How can we know the dancer from the dance?
W.B. Yeats
This scholarship honors the memory of beloved Professor Katie Welch who began her career in 1968 in the English Department at Westfield State. She taught with wit and erudition sharing her passion for music, dance, theater and the visual arts and the diverse cultures of the world that she traveled joyfully. She earned her Ph.D. at the University of Michigan. Katie had a fierce sense of justice and fairness, and she insisted that the college pursue these virtues.
Teaching gave Katie great joy because it enabled her to impart these passions to her students. Thus she enriched the lives of many at Westfield State, not only her students, but her colleagues as well.
The Berkshire Bank Scholarship
The Berkshire Bank Foundation, Inc. is a leader in philanthropy and community engagement through its commitment to the communities where the bank does business through it's grants, scholarships and support of the company's volunteer programs. All of these efforts fulfill the bank's goal to help create healthy, vibrant, sustainable communities where educational and economic opportunities are available for everyone.
The B.J. Bourdon Zonta Scholarship
Mission: Zonta International is a leading global organization of professionals empowering women worldwide through service and advocacy.
Vision: Zonta International envisions a world in which women's rights are recognized as human rights and every woman is able to achieve her full potential. In such a world, women have access to all resources and are represented in decision-making positions on an equal basis with men. In such a world, no woman lives in fear of violence.
The Zonta Club of Quaboag Valley is part of Area II (Western and Central MA), which is part of District 1 (CT, MA, RI, NH, VT, ME USA and Nova Scotia, CA), which is part of Zonta International (65 countries). Members are invited to other club meetings, intercity meetings, district conferences and seminars, retreats, workshops and the biannual International Conference.
Quaboag Valley is comprised of Western Massachusetts towns in Hampden, Hampshire and Worcester counties. Quaboag Valley towns include Belchertown, Brimfield, Brookfield, East Brookfield, Hardwick, Holland, Monson, New Braintree, North Brookfield, Palmer, Spencer, Wales, Ware, Warren, West Brookfield. In addition, the Zonta Club of Quaboag Valley has members from Chicopee, Hampden, Ludlow, Westfield and Wilbraham. Members of the Zonta Club of Quaboag Valley include health care professionals, business owners, accountants, real estate agents, postmasters, marketing specialists, human resources executives, horticulturists, systems analysts, volunteer workers, and homemakers.MAP OF QV
Membership in Zonta International is by club invitation to individuals working in a decision-making capacity at least 50% of a normal workweek or retired from such a position.
The Carey Family Scholarship
Past Westfield State Foundation Chair Sheridan "Bing" Carey '65 continues to give to the Westfield State University community.
Having served as Vice-Chair of the Foundation Board and twice as Chair, Carey has contributed throughout the years to the success of the Foundation, applying his life-long interest in investments for the University's benefit. He has also given of himself in numerous other ways to the University. Most recently, Carey and his wife, Eileen, donated a piano to the University's Music program—just one more example of his generous spirit and commitment to students and faculty.
During the summer, Bing enjoys sailing his Sabre 38-2 named "Indian Summer" in and around his home port of Hyannis, MA.
The Catherine A. Dower Scholarship
Musician, professor emerita of music history and literature, and philanthropist Dr. Catherine Dower of Holyoke, Mass. has been a pioneer and leader her whole career as an educator and as a musician. She has also been a lifelong champion for racial and gender equality and fierce advocate for public higher education.
Dr. Dower taught at Westfield State University from 1956 – 1990 and was chair of the Music Department from 1956 – 1967. Musical events were an important part of campus life and as director of the Westfield State College Glee Club, she was instrumental in facilitating performances that were both entertaining and educational. One memorable Westfield State Glee Club performance included serenading the senators from the newest states in the union, Alaska and Hawaii, in 1959.
A voracious scholar fascinated by the intersection of music and culture, Dr. Dower spent time studying music at its various sources including time spent in research at the Vatican Library in preparation for an article on Sistine Chapel choir books as well as time at the University of Innsbruck, Austria; the University of Southern California; the Pius X School of Liturgical Music at Manhattanville College; Solesmes Abbey in France, noted for its Gregorian chants, and the Berkshire Music Center at Tanglewood. She also spent time studying the music of the Caribbean, especially Puerto Rican music, as well as Irish and Medieval music.
Time spent with students and her own scholarship resulted in articles, manuscripts and books on various aspects of music history that have garnered her numerous accolades and recognitions, which include her installation as a member of the Academia des Artes y Ciencias de Puerto Rico in 1977; investiture in the Equestrian Order of the Holy Sepulchre of Jerusalem, a Roman Catholic order of knighthood under the protection of the Pope; recipient of the Tolerance Medal from the Council for Human Understanding, Holyoke, 1985; named Career Woman of the Year from Quota International – Holyoke Chapter, 1988; received the Pride in Performance Award from Governor Michael Dukakis in 1988; received the U.S. Congressional Certificate of Merit in 1990, and received the Commonwealth of Massachusetts citation in 1990.
Dr. Dower retired from Westfield State in 1990 and was named professor emerita of music history and literature in 1991. Since her retirement she has continued to support and share her artistry with new generations of music students. She has generously supported various activities in the music department including the establishment of a music scholarship in her name in 1994.
Dr. Dower earned her B.A. from Hamline University , Phi Beta Kappa, where she studied under composer Ernst Krenek, an M.A. in musicology from Smith College where studied with musicologist Dr. Alfred Einstein, and a Ph.D. in musicology from the Catholic University of America.
The Charles "Bud" Hagan Scholarship
A highly respected professor, athletic director, dean, registrar and admired coach and mentor at Westfield State, Bud Hagan left a lasting impression on the students whose lives he touched. As evidence of Bud's lasting impact, the Westfield State University yearbook was dedicated in his honor in 1990. In recognition of Bud's significance at the University in developing the athletic program and becoming its first athletic director, Bud was inducted into the WSU Athletics Hall of Fame in 2000. Soon after, the Athletics Hall of Fame became known as, The Charles "Bud" Hagan Athletics Hall of Fame, in 2006 and in April 2013, Westfield State University named the baseball field, The Bud and Jim Hagan Field. This scholarship honors Bud's memory as well as, his dedication and love for Westfield State.
The Class of 1970 Scholarship Fund
The Class of 1970 was established at the 40th class reunion in 2010. Classmates Kevin Queenin and Mary Larrivee reached out to their fellow alums asking for their support in establishing the scholarship. Kevin Queenin '70 is most notably a Trustee of the University as well as serving on the Westfield State Foundation's Board of Directors. Mary (Murgolo) Larrivee '70 is also past Chair on the Board of Directors and serves as a Foundation member. She and Kevin are active community members and supporters of Westfield State.
The Class of 1983 Scholarship
From the 1983 Tekoa yearbook: Quote from Class President, Linda (Feinerman) Dean:
The good old days!
As you turn through the pages of Tekoa 1983 and see the places and faces that you have known during the last four years, these good old days will come to mind. Ten years from now, when you look through this dust-covered yearbook, you may not remember who your freshman roommate was or which professor you had for biology, but you will remember the good old class of 1983. But for now, sit back and smile because our time has finally come and we proved we were truly awesome.
Good Bye Westfield State. Good Bye Class of 1983.
I'll never forget you.
Sincerely,
Linder Feinerman
Senior Class President.
This scholarship was established by the Class of 1983 with the leadership of class officers, Linda (Feinerman) Dean, Class President and Jim McSherry, Class Vice President. The class decided not to present its traditional class gift on graduation, but instead, allow it to grow so the class could present a larger amount 25 years later in the form of scholarship aid.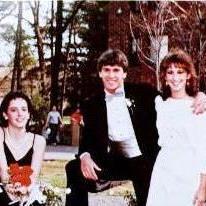 The Class of 1984 Study Abroad Scholarship
The Class of 1984 established the Study Abroad Scholarship in consultation with class officers, Carol Sabanty, Lisa Pedersen, Scott St. Cyr, Lisa Kiely and Ann Marie Papalia. The scholarship targets students who wish to travel internationally for their studies and experience diverse cultures where they study.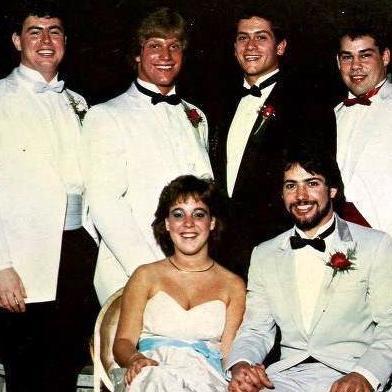 The Class of 1985 Travel Abroad Scholarship
At the Class of 1985's 25th reunion, alumni at the reunion established a scholarship fund to help first generation college students fulfill their dreams of being the first in their family to get a degree. This commitment was made to support the best and brightest students who might otherwise find it cost prohibitive to further their education at Westfield State. The Class of '85 Reunion Committee has been quoted saying "we believe this is very fitting considering a large majority of our class were also first generation college students and we hope to impact future Westfield State students by enabling them to make a difference in the world in a similar manner that many of us have done."
The Class of 2007 Scholarship
This scholarship was established by the dedicated students from the Class of 2007. Its purpose is award a Westfield State student who is active in student life at Westfield.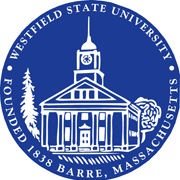 The Class of 2008 Scholarship
This scholarship was established and initially funded by the Class of 2008 through their class fund. Class President, Michael Primeau along with Vice President, Patrick Logan, Class Secretary, Sarah Odachowski and Class Treasurer, Kerry Lyons were instrumental in starting the scholarship.
The Coach John Kurty Scholarship for Movement Science
"You have to be the first one there and the last one to leave because the kids need you."
That was Coach John Kurty's credo, and it had a profound impact on the thousands of young people he mentored throughout his life, especially during his 22 years as a coach and physical education instructor at Westfield State.
The University lost its legendary coach, teacher, ambassador and father figure Nov. 6, 2012, when he was killed by a pickup truck while taking his daily bicycle ride on Western Avenue near Stanley Park. He was 86. Kurty's untimely death shocked and saddened his many friends, former colleagues, and players. They took solace, however, in the fact that he will always be someone special in their lives.
"He was a saint," said Mike Gauthier '79, who played soccer for Kurty at Westfield State in the late 1970s. Paul Whalley '75, a senior captain on the 1974 Westfield State team, recalls Kurty as the perfect mentor, possessing a quiet but demanding demeanor.
"Coach Kurty was a great coach and even a greater person," said Whalley, who followed in Kurty's footsteps by coaching Westfield State's highly successful men's soccer team for six years (1997-2002). "He taught us to win and lose with class, dignity and grace. When I became a coach, he was the standard for the way I wanted to behave. I never reached that level; however, he inspired a clear vision of what a coach should be. "In the 41 years that I knew Coach Kurty, no matter who I mentioned him to, they said what a great guy he was. No one ever had a bad thing to say about coach, probably because in my 41 years, I never heard him say a bad thing about anyone."
Kurty was the first coach inducted into the Westfield State Athletics Hall of Fame in 1994 as a member of the charter class. "This is the first time I've felt 10 feet tall in a long time," he proudly and humbly stated during his Hall of Fame acceptance speech. Kurty, who retired from the Westfield State faculty as a physical education instructor in 1988, compiled a brilliant record of 153 wins, 36 losses and 13 ties in coaching the Westfield State men's soccer team from 1966 to 1977.
At the time of his retirement, his .790 winning percentage was the highest of any coach, active or retired, in all New England divisions. Kurty led the Owls to five straight NCAA Tournament appearances and three New England state championships. His 1974 squad finished third in the nation, the first team in school history to reach the Final Four.
Kurty also coached golf for 10 years and volleyball for seven at Westfield State, and he was a volunteer assistant for the baseball team. Kurty came to Westfield State from his home town of Ludlow, where he coached the high school soccer team to a 10-year record of 150 wins, 19 loss and 19 ties and three consecutive state championships.
A standout athlete, Kurty graduated from Penn State University and was a star fullback on two NCAA national championship soccer teams. "Coach Kurty was an amazing and very humble man," said Whalley. "I played soccer for him for four years and one year of volleyball. I never knew that he won a national soccer championship at Penn State and was an All-American there until years later when I was submitting a recommendation for his entry into the National Coaches Association Hall of Fame. Whenever he talked, he talked about his players and how they made him successful."
In his retirement years, Kurty was an avid golfer and an umpire for local college and high school baseball games. In addition, he was the clock operator at Westfield State basketball games for many years.
"He was a legendary coach, but he was an even better person who was very loyal to Westfield State, even in his retirement years," said Westfield State Athletics Director Richard Lenfest.
The Dan Doyle Memorial Scholarship
The scholarship is dedicated to the memory of Mr. Daniel Doyle who died in an automobile accident on Sept. 21, 1982. Dan was a Psychology major and graduated from Westfield State College in the spring of 1981. He was a member of both the Cross Country and Track Teams at Westfield State, achieving Massachusetts State College All Conference Honors in the 1500m run in 1979.
A committee established by Dan's former track coach, Jerry Gravel helped to establish the Dan Doyle Memorial Scholarship and organizes a yearly golf tournament in Dan's name to raise funds for the scholarship.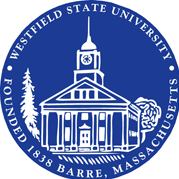 The Darryl Albert '02 Memorial Scholarship
Darryl Albert, Class of 2002 was not your regular student. She graduated when most are in the midst of their career. As a single-mother, she was an example of determination in pursuit of an education. Darryl Ann was a teacher at the Gateway Regional Middle School in Huntington, MA when she passed away just three years after graduating from Westfield State.
This scholarship established by the Albert Family and friends in Darryl's memory honors all woman who decide to return to school to further their education.
The Denise Kemp Scholarship
Denise Kemp '83 was a Westfield State Graphic Arts grad when her life was taken too soon in an automobile accident. The scholarship is established in her memory to give Art major students concentrating in Graphic Design an opportunity to further their education.

The Dickens Scholarship for Literature
The Dickens Scholarship for Literature represents a collaboration between the local community donors, the Westfield State English Department, Westfield State Foundation and Westfield on Weekends (WOW), which produces Westfield Dickens Days, the city's month-long holiday celebration, inspired by Charles Dickens.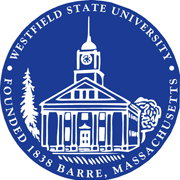 The Dorothy Bodurtha Magovern Scholarship
Mrs. Dorothy (Bodurtha) Magovern was graduate from the Class of 1926. She was an educator in the town of Agawam, MA and active community member. Her son, Robert "Bob" Magovern is a retired member of the Westfield State Trustees and Westfield State Board of Directors. He currently serves as a Corporator on the Westfield State Foundation.
The Dr. Kamal Ali Scholarship
"To give them the knowledge, inspiration and courage to become the change agents needed to make our world a better place for all people."
~Dr. Kamal Ali
Dr. Kamal H. Ali was honored by the Ethnic and Gender Studies Department with a scholarship in his name as testimony to his legacy of dedication, inspiration and outstanding service both to the university and the students. As director of both the Urban Education and the Student Support Services programs, and later as Dean of Multicultural Development, Dr. Ali re-invigorated university programs focusing on at-risk students from both inner-city and rural communities, first-generation students, and students from low-income families, students for whom a baccalaureate degree was—
and continues to be—the passport to meaningful careers in an increasingly competitive world.
Additionally, his role as faculty adviser to the Muslim Student Organization familiarized him with the numbers of Muslim students who need and deserve monetary and counseling support in their quest for educational parity.
Professor Ali guided a multi-ethnic group of students to Ghana in 2009, the first such trip to the continent in the history of Westfield State. Consistent with his teaching philosophy, the exciting, engaging time spent in the field, in Accra and the sea side city of Elmina, as well as the lecture halls at the University of Ghana campuses in Cape Coast and Legon were, predictably, overwhelmingly transformative experiences for students. It is these critically important, essential, yet unique educational experiences, and this legacy of progressive, student-centered global learning, that the Kamal Hassan Ali Scholarship seeks to support.
The compassionate guidance afforded to students by Dr. Ali has played
a significant role in preparing them for success.
The Dr. Loretta McHugh Scholarship
Few instructors at Westfield State University could match what Dr. Loretta McHugh brought to her graduate level classes: a lifelong passion for learning and teaching; a devout belief in the value of public education; an intellect honed by years of academic inquiry; and two pet poodles, ensconced in a wicker basket with hair dyed a delicate shade of apricot to match their owner's.
Dr. McHugh died in 1994, but the vibrant woman whose life was marked by a generous and idealistic spirit is remembered still by her students and family.
Giving defined and enriched Dr. McHugh's life. A graduate from Bridgewater State College, Class of 1934, Loretta went on to receive her master's degree from Harvard University and completed her studies in the doctoral program at BU's School of Education. She served as Westfield State's Director of Teacher Education. Her scholarship embodies what Dr. McHugh stood for, supporting public education to students entering the field of educating our youth.
The Edwin J. Abar - Kiwanis - Communication Scholarship
"Professor Abar"
This award is presented in memory of Dr. Edwin J. Abar, Jr., Founding Chair of the Communication programs at WSU
Dr. Abar received his undergraduate degree from Westfield State University and his Ph.D. from the University of Massachusetts, Amherst. He served fifteen years as department chair and 34 years on faculty. Also, a longtime member of Westfield Kiwanis, he retired in 2004 and the university awarded him with the title of Professor Emeritus at the 2005 WSU Commencement.
Established in 1922, the *Kiwanis Club *has been a leader in community service in Westfield. Kiwanis activities have benefitted many groups, but the Club is historically identified by its extensive contributions to Westfield's youth. Kiwanis founded the Boys and Girls Club, Little League Baseball, the Bicycle Safety Program with the Westfield Police Department, the first Westfield High School Key Club, and the Westfield State University Circle K Club. The Annual Spring Kiwanis Television/Radio Auction, produced by the communication department, is an example of the long-standing relationship between the department and Kiwanis. The scholarship is designed to recognize the university/community service and academic achievement.
"Memories of Dr. Edwin J. Abar"
Dr. Edwin J. Abar is remembered in his hometown as someone dedicated to whatever project he began, a close friend and colleague. "He was huge at Westfield State College," said long-time colleague Kenneth Magarian, director of special programs and community service at the now Westfield State University. "Ed did a lot for Westfield State and the Kiwanis. We were close friends since I came to the college in the late 1960s, said Magarian.
Former Westfield Mayor Garreth Lynch said "Ed and I were Owls together," referring to the college mascot. Lynch and Abar were students and staff members at the college as well as fellow Kiwanians. "He made enormous contribution all through communications," said Lynch.
"There were people who did not believe that a communications major would benefit students. But, my son-in-law, Alan Pierce, is one single example of the success of that department," said Lynch noting that Pierce enjoys credits from his national television work on such shows as 'Apprentice' and 'Survivor'.
Kiwanis New England Treasurer George R. Delisle said Abar "was dedicated to the Kiwanis Club, his community and many programs and activities that benefit area youth, especially those interested in the field of communications." Delisle noted that Abar served as Massachusetts Kiwanis Lieutenant Governor in the 1990s.
Magarian said Abar started the Communications Department at the college in the 1970s and "it continues to be a very successful major here today."
Abar had also served as the college's sports information director, assistant basketball coach and freshman baskeball coach during the time Julius Erving played at the University of Massachusetts.
"Ed Abar was involved in everything. He was so hard working and dedicated to everything he did. He was a great guy, sincere and wonderful person," said Magarian.
The scholarship for Westfield State juniors majoring in communications was established several years ago by Abar with financial assistance from the Kiwanis Club. At that time, Abar said "the unusual private-public sponsorship for the scholarship reflects a long standing relationship between the Kiwanis and the college."
Dr. Abar was a faculty member at Westfield State for 34 years before retiring in 2004. At the 2005 WSC commencement, he was awarded the title of 'professor emeritus.' His widow, Dr. Sylvia Abar '71, is an alumna and former Westfield State Trustee (2007-2012), as well as the Westfield State Alumni Council. In 2015, Dr. Abar was honored by WSU with the Distinguished Alumna Award and is a long-time supporter of her husband's legacy. It is in the spirit of dedication to community this scholarship is being offered.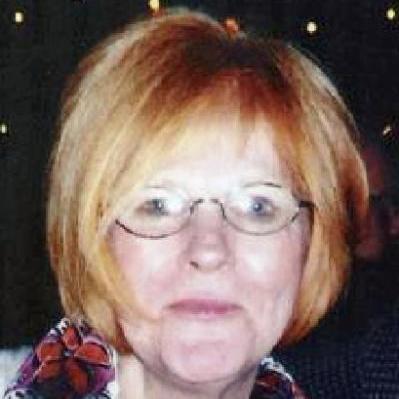 The Elizabeth "Betty" Desnoyers Scholarship
Elizabeth or "Betty" as she was known by friends and family, was the main receptionist at the University for many years. Betty was the university's receptionist and usually the first person you would talk to when you called the main number.
Betty passed away in August of 2015. In her memory, her husband, Donald Desnoyers, established this scholarship as her legacy.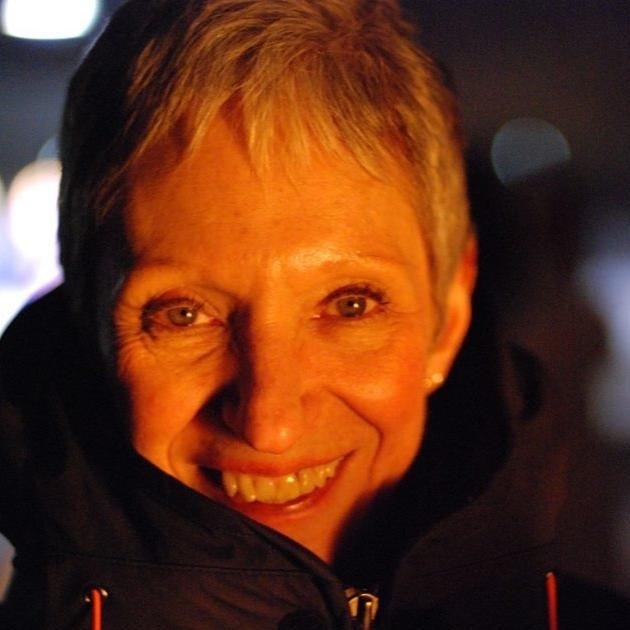 The Ellen C. Wetherell Scholarship
Ellen Wetherell, Secretary for Residential Life and the 'Voice of Westfield State' for over 34 years, waged a brave and, characteristically for Ellen, positive battle against cancer for a year and a half. On Sunday, August 18, 2013, Ellen lost the battle but, her incredible spirit, generosity and legacy will live on through the thousands of people she touched in her time here. Ellen gave so much to so many without a second thought…her loving spirit, her unfailing positive outlook and her ability to make every person she spoke with feel comfortable, accepted and loved. This was who she was and who we will always remember.
The Emilee Dawn Gagnon Memorial Scholarship
The Emilee Dawn Gagnon Memorial Scholarship honors Emilee Gagnon '13, an authentic individual who brought to Westfield State University a spirit of creativity, curiosity, wide-ranging academic interests, openness, diligence, and social consciousness. A feminist who championed human, environmental, and animal rights passionately, Emilee combined her personal values and interests with her academic work. This memorial scholarship will celebrate Emilee's unique contributions to the WSU community by recognizing a student who embodies her core characteristics.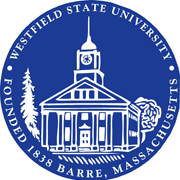 The Faculty and Staff Scholarship
The Faculty and Staff Scholarship is supported by employees of Westfield State. Many of these donations are through a payroll deduction system which allows for faculty and staff the ability to sustain their contributions.
The Father Dean Scholarship
Originally a history teacher, Father Dean became interested in the priesthood in his 20s. For over 30 years, Father Dean was Westfield State's Catholic chaplain and the leader of the Albert and Amelia Ferst Interfaith Center, a privately owned property.
Father Dean was the head of the history department at Holyoke High School when he was drawn to studying at the Blessed John XXIII National Seminary. When he told his coworkers he was leaving his teaching position to become a priest, they said, " 'You're crazy! You make more than we do.' But Father Dean says, "It wasn't about the money."
Early in his priesthood, Father Dean frequently visited Western New England College to bring pizza to students. The students were so moved that they visited him at his diocese one evening to return the favor and take him for pizza. This marked the beginning of a long-term passion for campus faith.
When Father Dean began his work at Westfield State, the school did not have a permanent chaplain. At the time, Father Dean visited campus to hold mass several times a week and for faith counseling. Once, when Father Dean was crossing the campus, he was approached by a student who wanted some counsel. The student asked him when Father Dean was available to talk. Father Dean retells the story with a smile on his face. "I said, 'Sure, we can go back to the Interfaith Center right now.' And he said, 'You know, I'm Jewish,' and I said, 'You're Jewish? That doesn't matter.'
In this way, Father Dean brought meaning to the center's interfaith mission. His focus wasn't on students' particular faith but on making sure they felt safe and supported. Students have loved Father Dean so much over the years that they rallied to have the dining commons named after him when it was being built. Over 1,500 students signed a petition to have the commons named in his honor. The entire building is named Tim and Jeanne's after Tim Murphy and Jeanne Julian, retired university employees, but the commons itself is dedicated to Father Dean. Hence, the plaque with his likeness.
Father Dean had a gift for connecting with students. He retired five years ago. Although he does spend time visiting family on Cape Cod, he still returns to hold mass and get meals in the Dean Dining Hall.