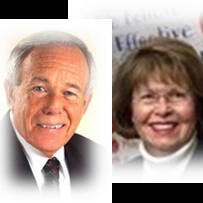 The Templeton Family Scholarship
Dr. Marion "Lolly" Templeton is a beloved faculty emeritus of Westfield State. Lolly was a member of the Education Department faculty since 1998. Prior to her appointment, she was a visiting professor for the WSU Division of Graduate and Continuing Education and Manager of K-12 Academic Outreach at UMASS. She is also a founding member of the Westfield Professional Development School (PDS) Network and a PDS faculty liaison coordinating a collaborative Preservice Mentorship Project in the Westfield Public Elementary School. She is past faculty counselor to the Iota Iota Chapter of Kappa Delta Pi, an International Honor Society in Education.
Lolly's research interests included mentoring across the teacher development continuum, instructional technology, information literacy, and early childhood teacher education. She presented papers regularly at the American Education Research Association (AERA) and the New England Education Research Organization (NEERO) where she served as an elected Board Member for many years.
Jeff Templeton founded The Mosher Company, Inc. located in Chicopee, MA in 1969. The company is a manufacturer of buffing and polishing compounds and distributor of related grinding.
Together, Lolly and Jeff started the Templeton Family Scholarship for students majoring in Education.
Impact
"College has not been easy for me but I know that it has been worth it. I have survived many struggles in my life and I must say that attending college has been my foundation- it has kept me grounded. I sincerely appreciate the Templeton Family Scholarship and those who fund it!"
-Maria Perez '18, Early Childhood Education
"As a parent, school is not always easy but it is incredibly important. It is important for me and my family to view education as a top priority. The Templeton Family Scholarship makes us see that hard work is valued, and hard work does pay off!"
-Katelyn Solokhina '19, Elementary Education
"Your donation from the Jeff and Lolly Templeton Family Scholarship has proven to me that people do care about my education and it will make me strive to excel in the upcoming school year knowing someone has faith in me."
-Sarah Monroe '20, Early Childhood Education & Liberal Studies
"I am sincerely honored to be chosen to receive the Templeton Family Scholarship. This scholarship has allowed me the financial support to finish my education at Westfield State University. Thank you for allowing me to focus on my senior without financial stress."
-Adalina Soto '22, Early Childhood Education & Liberal Studies